MTN Bike Trail Building Day
November 6 @ 9:00 am

-

1:00 pm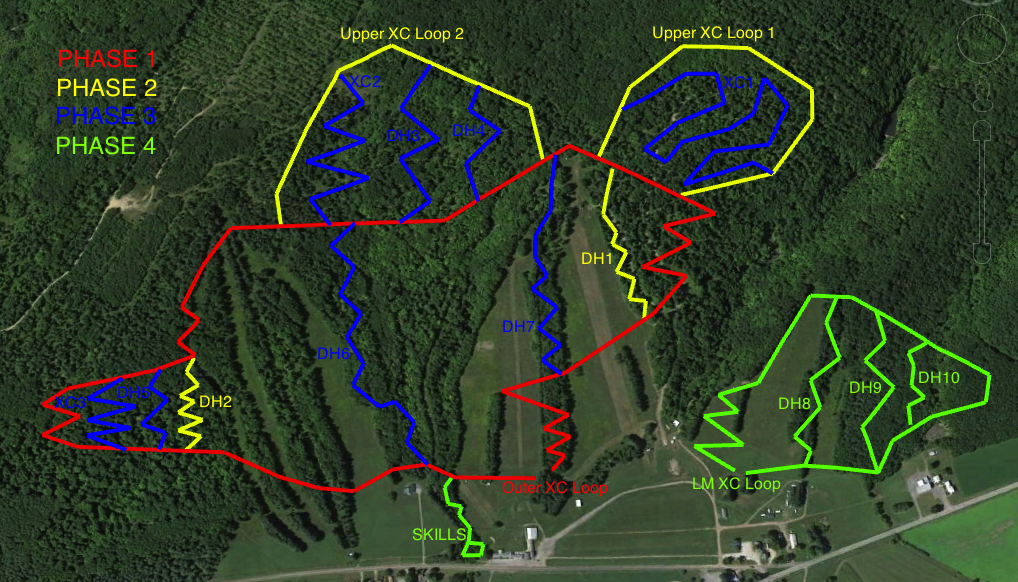 Alright friends, the time has finally come to get our hands dirty! Trail designer, Eli Glesmann, has about half of the Outer XC Loop marked out and ready to dig. We're going to get as much of this trail roughed in as we can before the snow arrives. Here are the dates, weather dependent, for trail building days:
Sunday, September 26
Sunday, October 10
Saturday, October 23
Saturday, November 6
We're relying on the help of the local mountain bike community to make these trails a reality. If you're able to come lend a hand on any of these days, your help will be greatly appreciated! Aside from future trail riding satisfaction, we'll also be serving up some lunch and drinks to everyone for volunteering their time and efforts. We have a handful of tools available, but if you have any of the following, please bring them along:
– Loppers
– Garden/Dirt Hoe
– Shovel
– Rock Rake
– Hand Saw
– Chainsaw (ONLY bring if you are an experienced operator please)
We will be meeting at 9AM in the courtyard at the bottom of the hill, and will work until around 1PM when we'll head down for some lunch and drinks. As always, feel free to reach out to me directly with any questions. We look forward to seeing everyone on the hill!